The oral cancer registry is an organization for the systematic collection, storage, analysis, interpretation and reporting of data on subjects with cancer. There are two main types of oral cancer registry: hospital-based and population based oral cancer registries.
Hospital-based oral cancer registries are concerned with the recording of information on the oral cancer patients seen in a particular hospital. The main purpose of such registries is to contribute to patient care by providing readily accessible information on the subjects with oral cancer, the treatment they received and its result.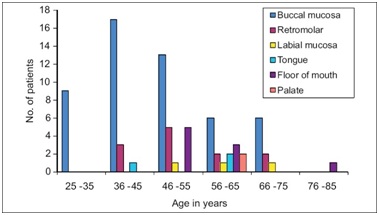 Population-based oral cancer registries seek to collect data on all new cases of cancer occurring in a well defined population. Usually, the population is that which is resident in a particular geographical region.
As a result, and in contrast to hospital-based registries, the main objective of this type of oral cancer registry is to produce statistics on the occurrence of oral cancer in a defined population and to provide a framework for assessing and controlling the impact of oral cancer in the community.